Bed & Breakfast
Place Jourdan
B&B Place Jourdan is an intimate guesthouse located in the heart of Brussels European District.
The recently renovated rooms are equipped with queen size beds, HDTV and free ultra fast WIFI.
The communal facilities for the two double rooms include a nice breakfast room where guests can enjoy freshly baked bread as part of the daily self-service breakfast, while reading books or magazines.
Guests can enjoy a wide variety of restaurants, bars and cafés right around the corner. There are plenty of shops and Brussels' most famous friterie, Chez Antoine, on Place Jourdan.
TWO DIFFERENT TYPES OF ACCOMMODATION
A double bedroom or a studio apartment, make your choice!
Here at B&B Place Jourdan, you can chose between two types of accommodation. The studio apartment, with a fully equipped kitchen, a mezzanine bedroom, living and dining room, and a private bathroom, is located up in the air, on the third and last floor. The double bedrooms, with queen size bed and private bathroom, come with a delicious breakfast.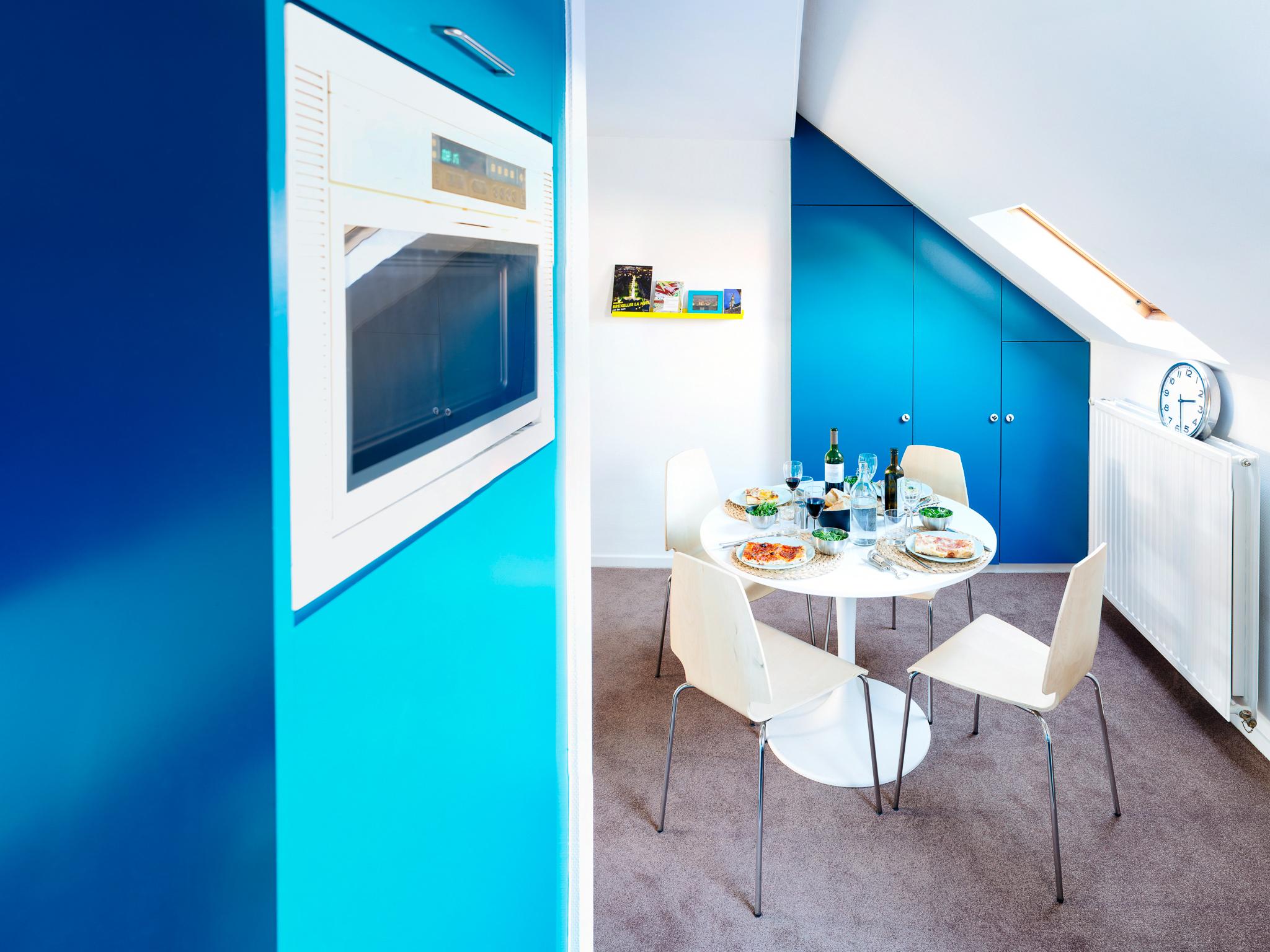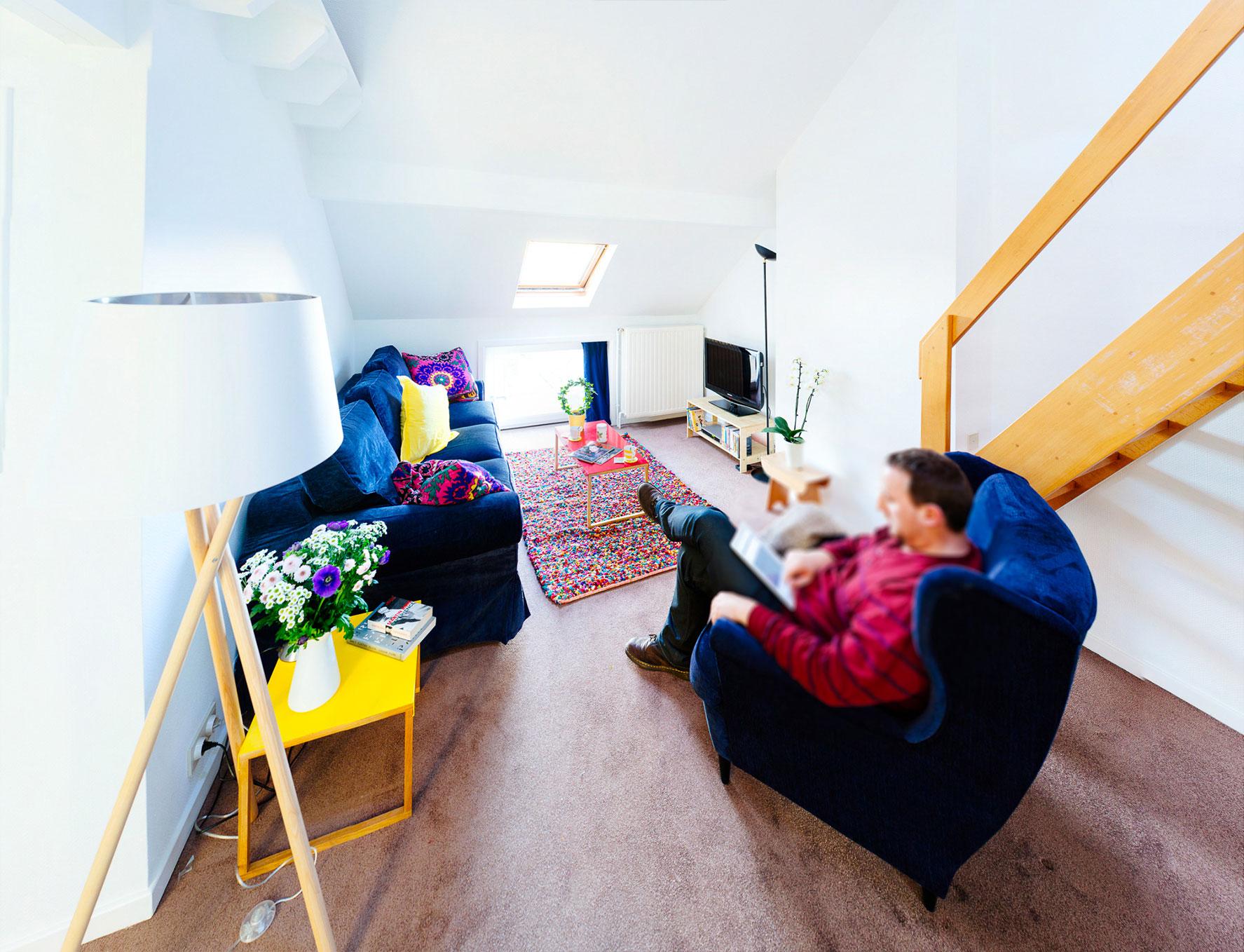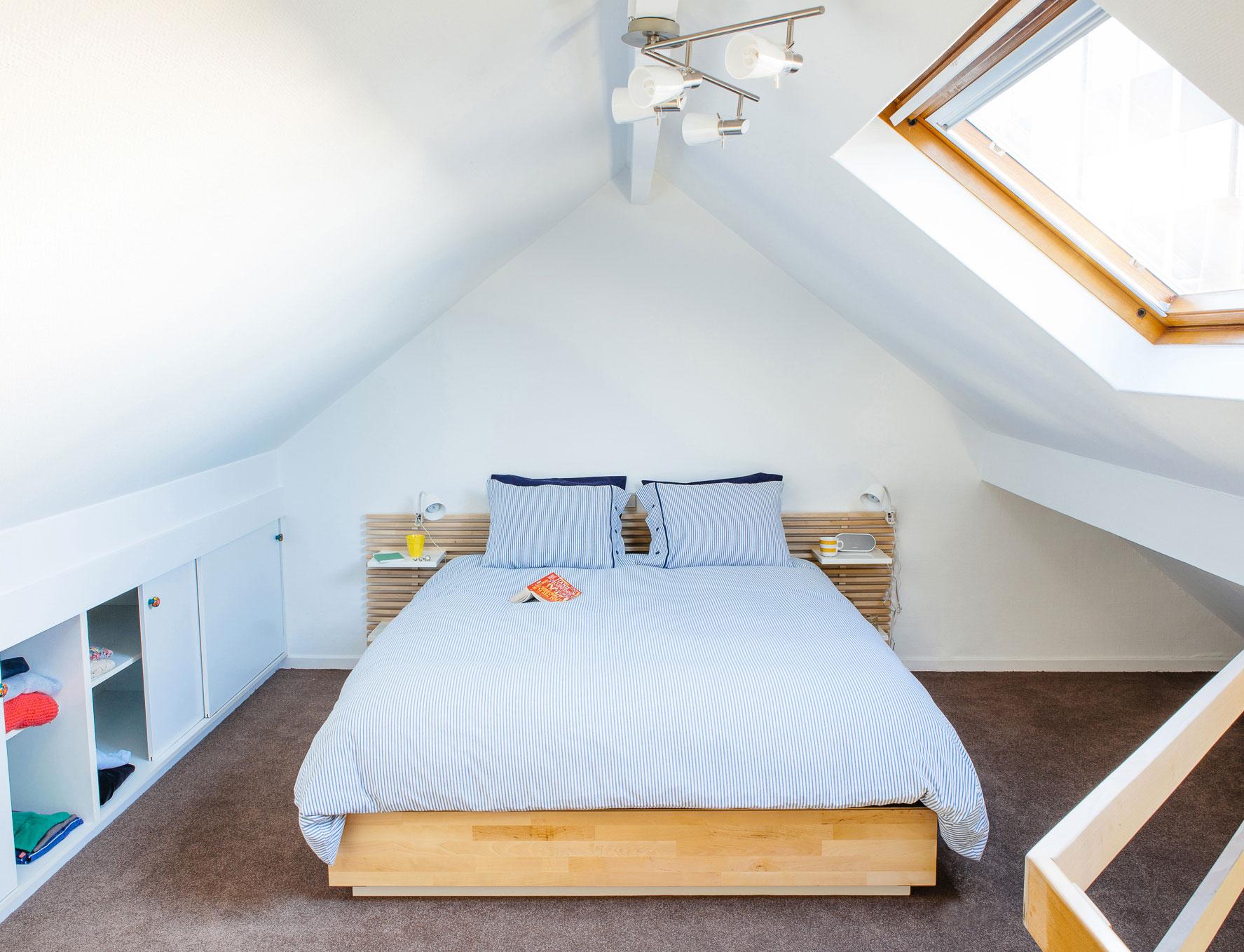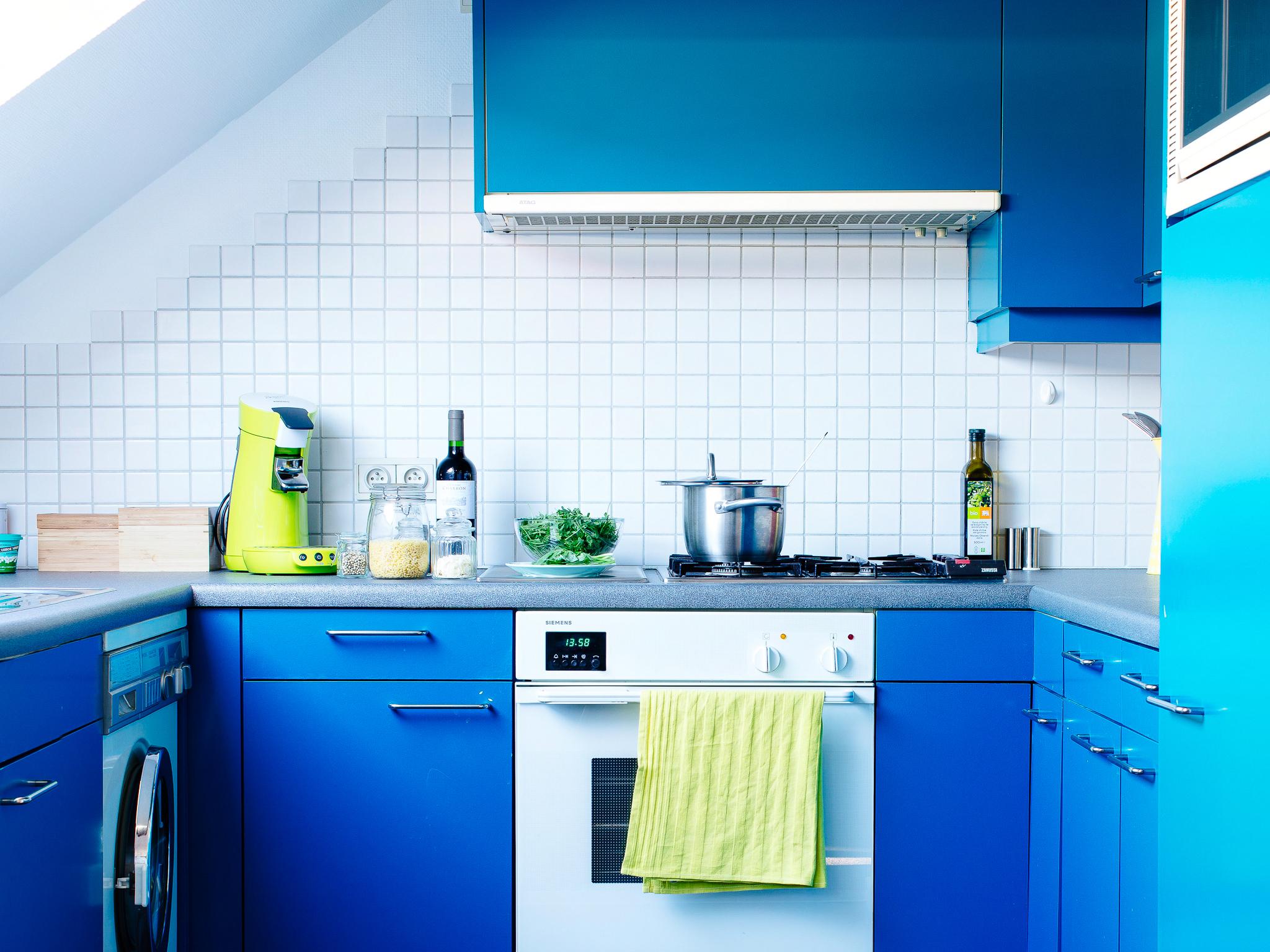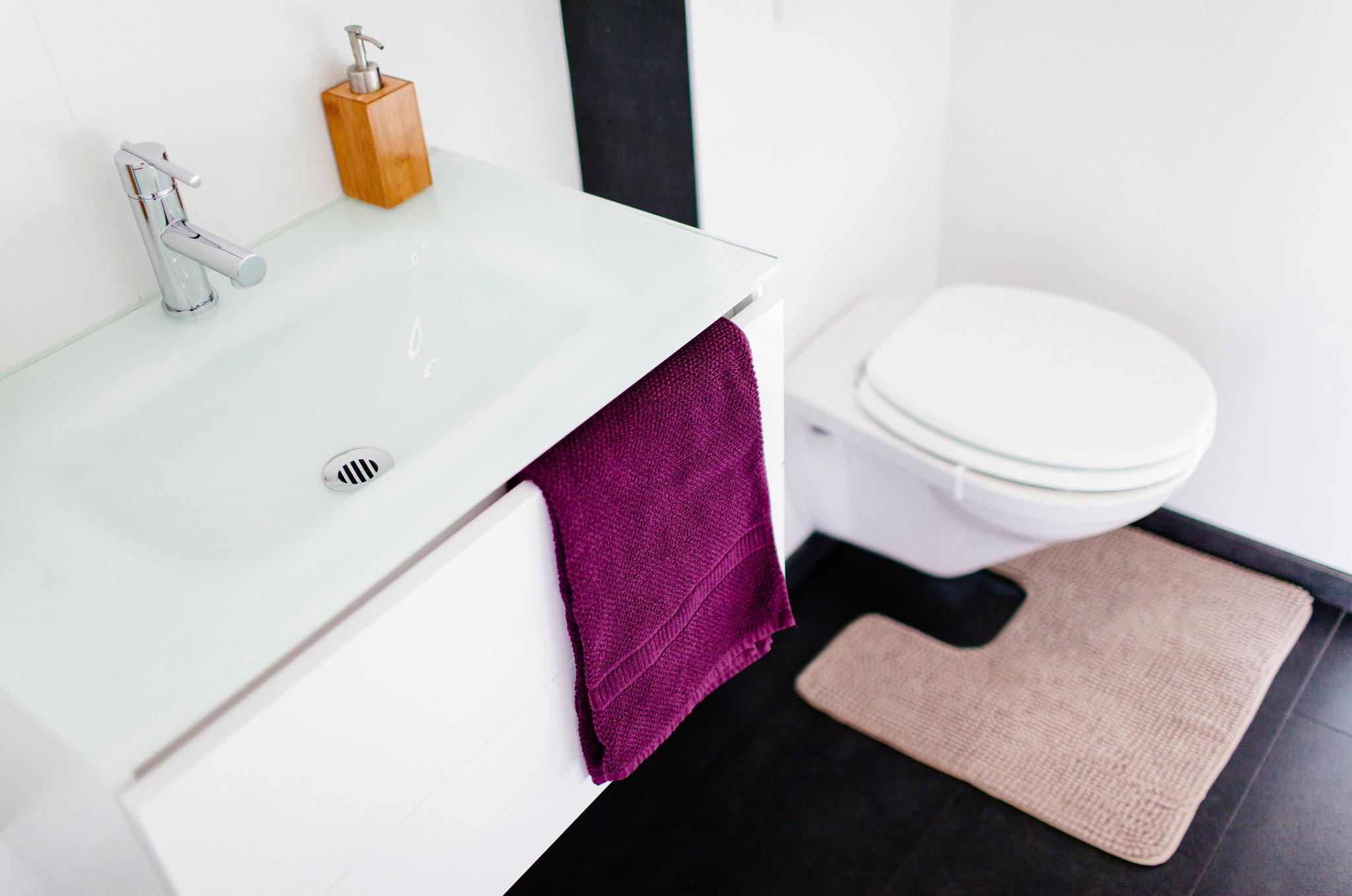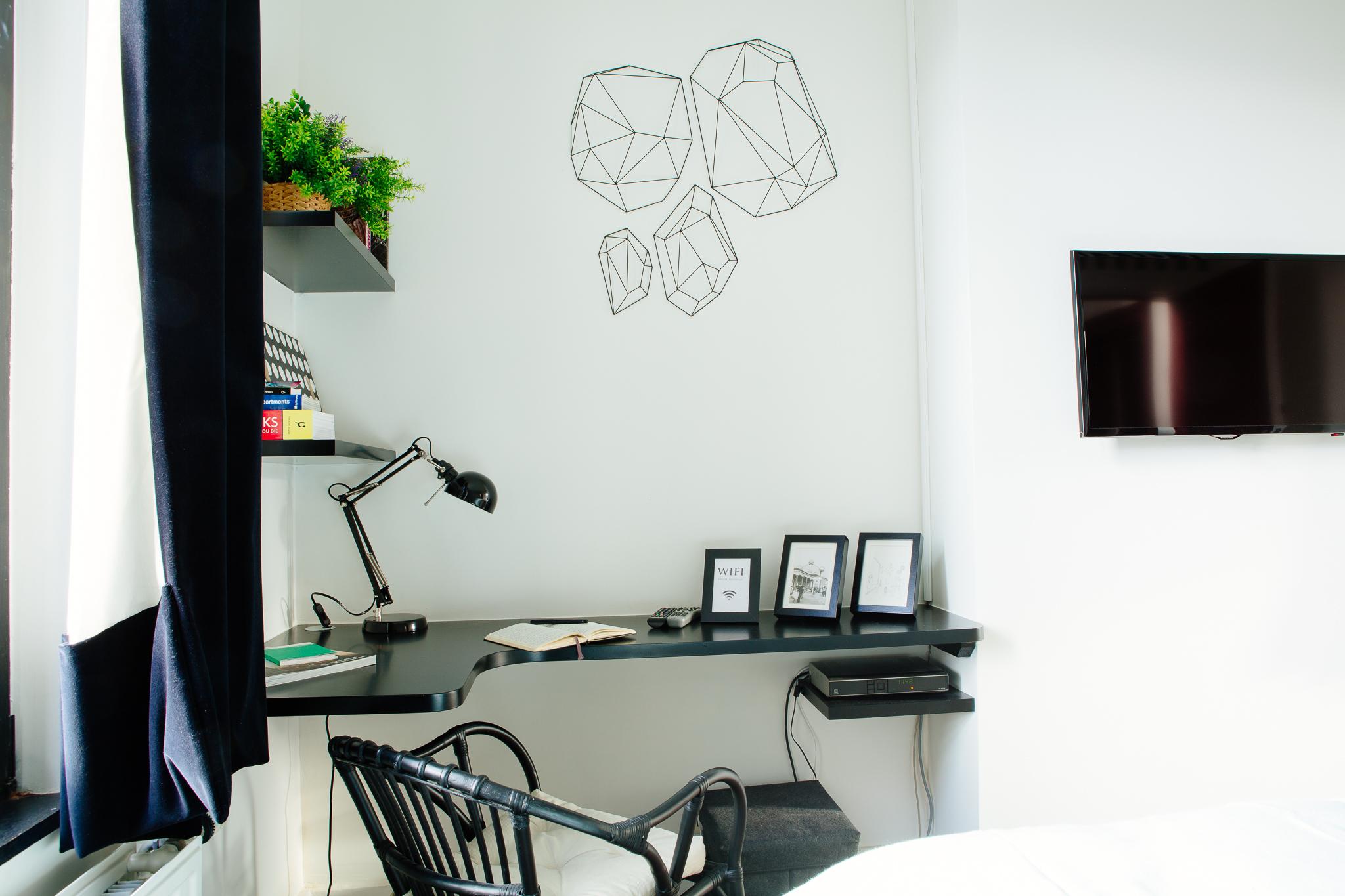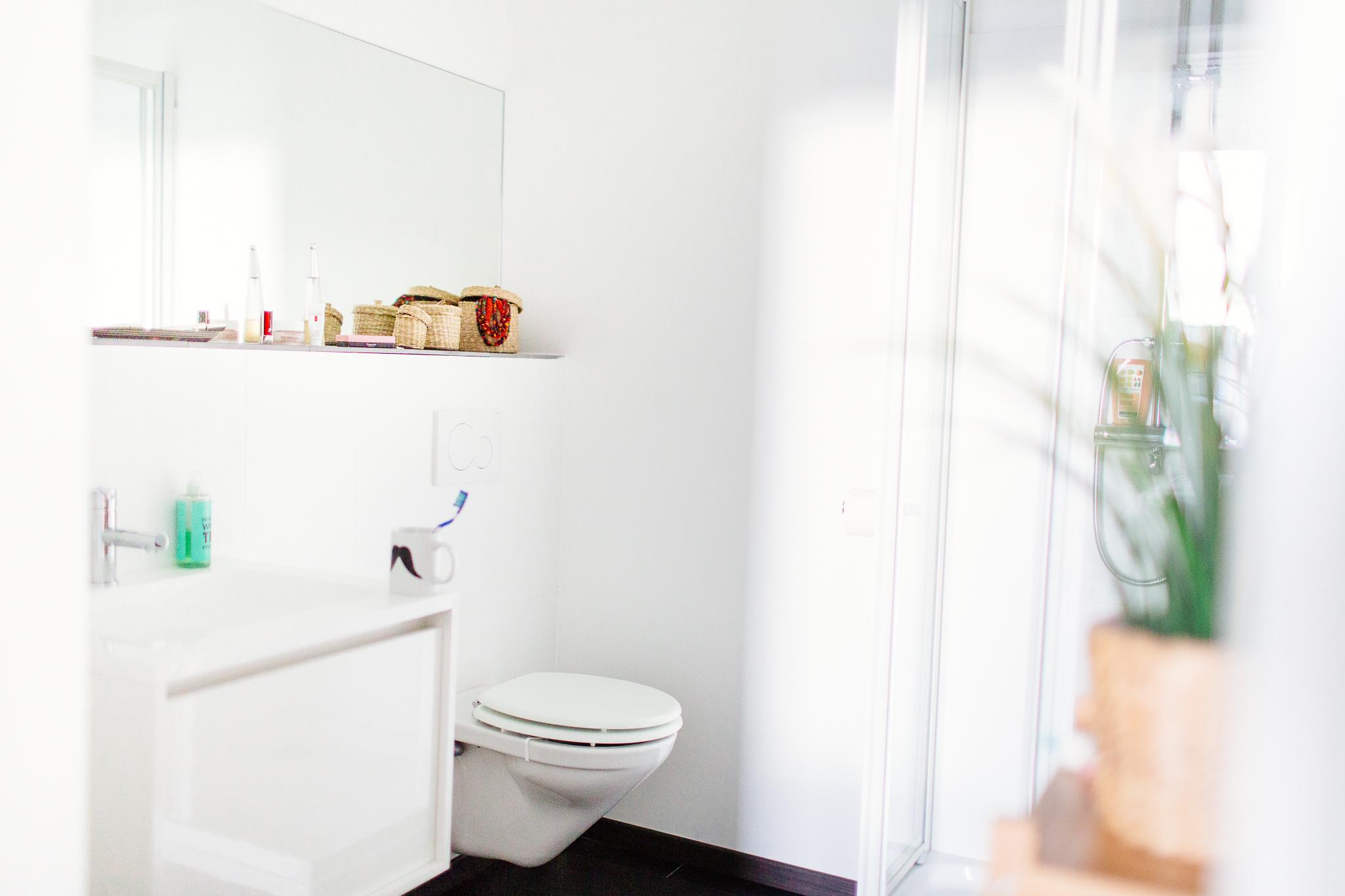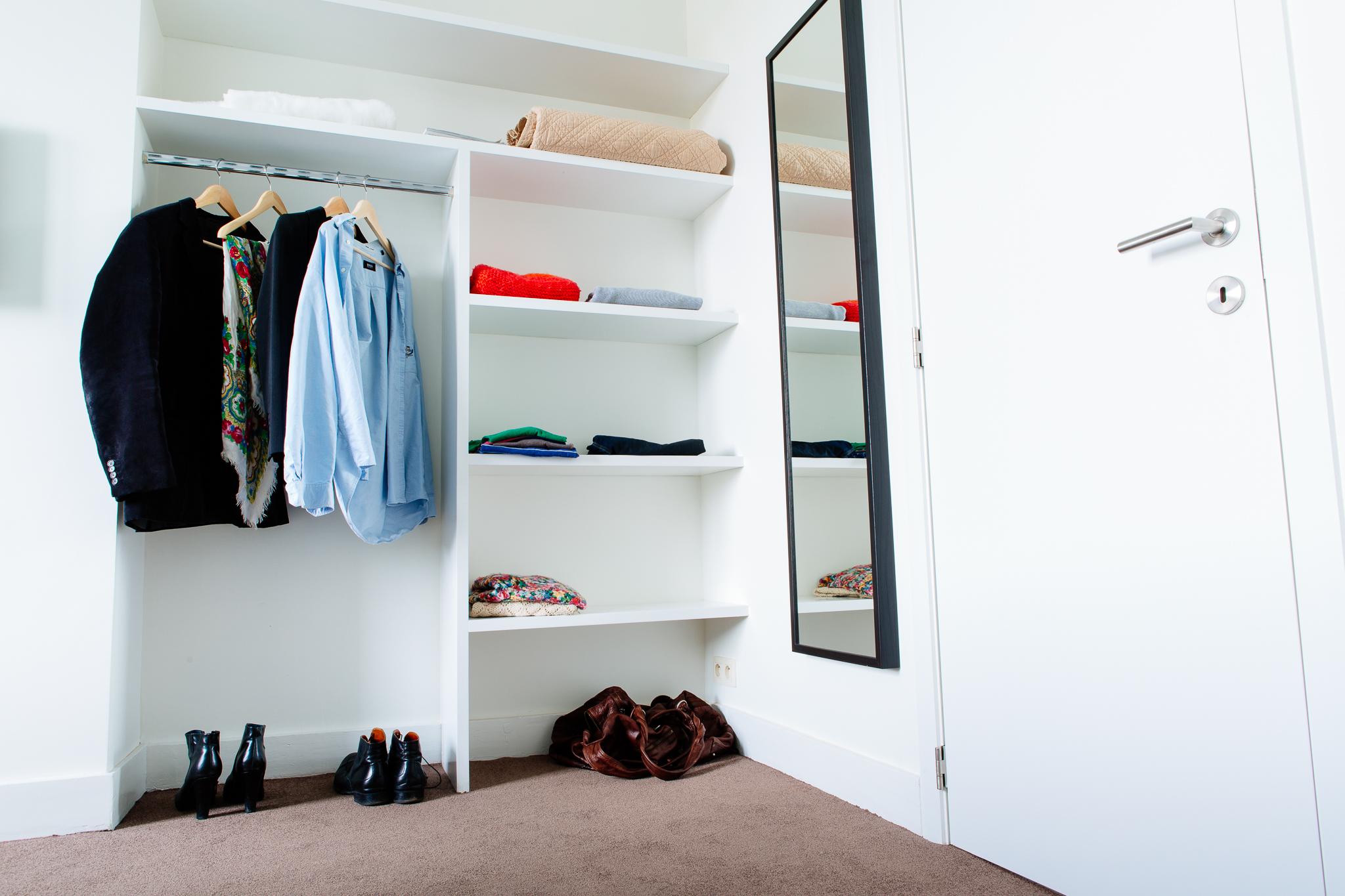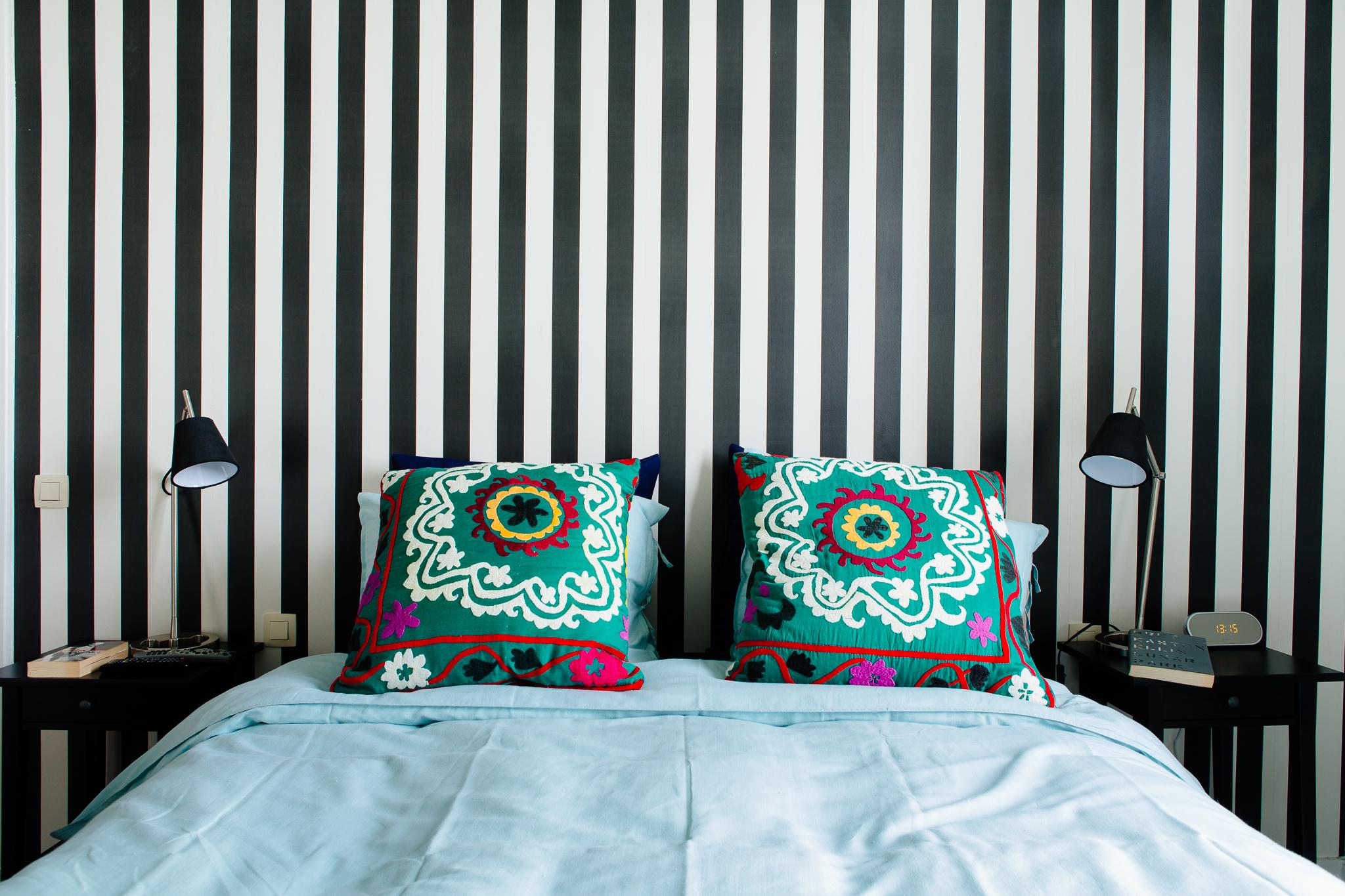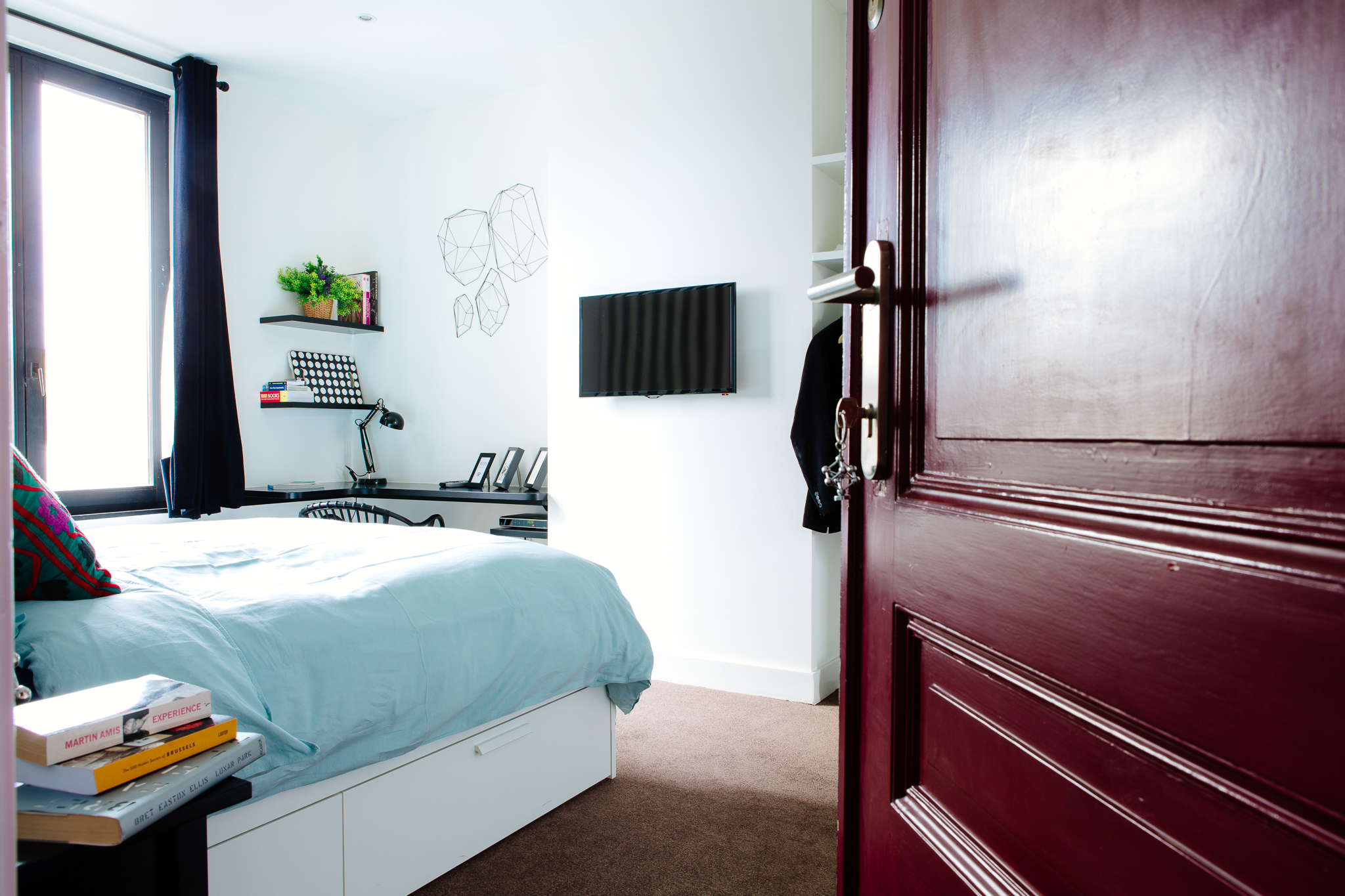 Some feedback from our guests
« It is perfectly located, near to European institutions. The owners are really nice, friendly and helpful. Breakfast is amazing, better than 5 stars hotels. The room in well equipped, new and clean and the bathroom has a lot of space, big shower. Definitively the best option in Brussels. 

»
« A cozy little B&B on a quiet street with a sizable bedroom with an en suite. There is a nice selection at the continental breakfast, too. 

»



« Excellent location, very nice breakfast , close to most important landmarks in the city. Clean, free wifi, spacious room , very nice bathroom. Highly recommended! »



« The B&B is located just next to Place Jourdan, so there are various options for dinner in the evening. The family is super nice and helpful and the breakfast is prepared in advance so everything is super COVID-safe! »

« Family home-like feeling »



"An incredibly cosy place really close to the European Quarter (where cosy accommodation is very hard to get). Everything has a friendly, colourful and human touch to it while it still remains trendy and clean. The owners are extremely lovely and nothing's ever a problem for them. The room had everything I could possibly need and was very peaceful.

The breakfast was always a highlight of my day – beautifully presented, with so many great healthy and not-so-healthy options, combining organic and locally produced goodies with Belgian classics. This was my second time in B&B Place Jourdan and I hope to come back again. »

« Personable, helpful hosts, easy check-in, great breakfast, newer plumbing fixtures (modern and easy to use), cool decor, great selection of books on Brussels to browse, quiet street near the Cinquantenaire Park and EU area. »